With his immeasurable appetite, Munchlax can be viewed as an opportunist Pokemon. He would look for any opportunity to munch on anything that is even remotely edible. You can get a shiny Munchlax for free in the Pokemon Scarlet and Violet DLC, The Teal Mask. This shiny Munchlax will come with a unique Crafty Mark. Applying this Munchlax Crafty Mark will grant it the title "Munchlax the Opportunist." To get the Opportunist Munchlax mark and the shiny Munchlax, you must successfully complete the Ogre Oustin' minigame on Hard mode in The Teal Mask.
How To Obtained the Shiny Munchlax in Pokemon Scarlet and Violet, The Teal Mask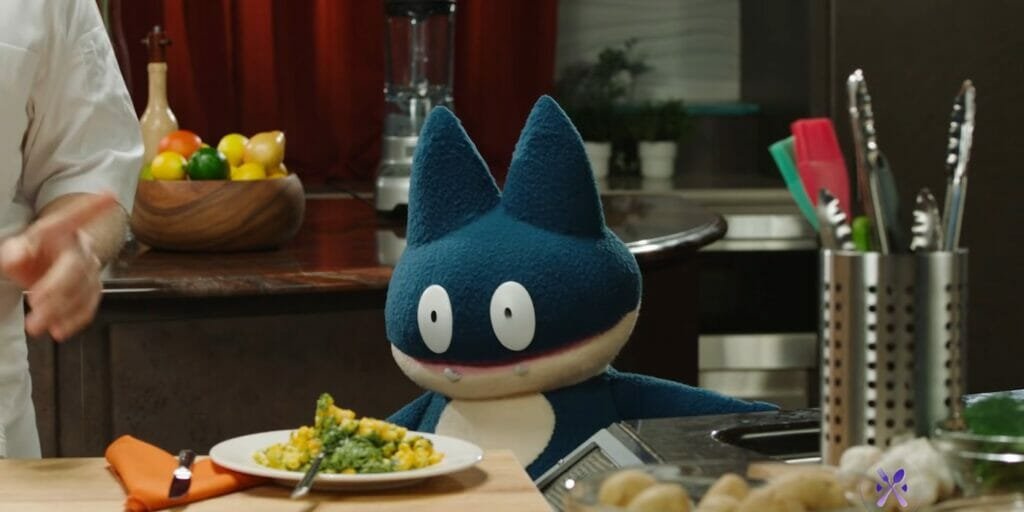 Ogre Oustin' is a minigame you can try out in Kitakami Hill. The lady at the counter of the Oger Oustin' booth will reward you with a Shiny Munchlax if you clear Stage 10 of the minigame on Hard mode. A shiny Munchlax has slightly lighter blue fur than a normal Munclax. The shiny Munchlax comes with the Munchlax the Opportunist mark.
Marks are unique titles attached to specific Pokemon in Scarlet and Violet. Each mark represents a Pokemon's accomplishments, like becoming a champion, or how it was caught. The Munchlax the Opportunist mark is exclusive to the Munchlax Pokemon earned from Ogre Oustin'. This gift Pokemon is exclusive to The Teal Mask DLC.
What Is Oger Oustin' in The Teal Mask?
Oger Oustin' has you ride on Koraidon or Miraidon through an open field. You find multiple balloons scattered throughout the map. There are also many tables lying around. Each balloon and table is one of four matching colors – red, green, blue, and grey.
Ride into a balloon with Koraidon or Miraidon to get berries of the same colors. You drop the berries on the top of the matching colored tables. You can hold up to 30 berries in total before you have to drop some off. Once a table has berries, wild Pokemon will begin wandering towards it. You must scare these Pokemon away with the R button, which makes Koraidon or Miraidon roar.
You have a 120-second timer while playing Oger Oustin' in The Teal Mask. The goal is to collect the right amount of berries before the time runs out. Each table requires only a limited amount of berries before time runs out. However, the timer resets when you collect the required berries, starting a new stage and increasing the amount of berries you need to gather.
There are three difficulty modes in Ogre Oustin'. Each mode has multiple stages.
Easy – 3 Stages
Normal – 6 Stages
Hard – 10 Stages
You unlock the more difficult modes by completing the easier ones first, meaning you must play through all three difficulties to get the shiny Munchlax, the Opportunist Pokemon.
Related:
The Pokemon Scarlet and Violet The Teal Mask DLC is available exclusively on the Nintendo Switch.