One of the most common complaints of Starfield is its sub-par planet exploration. If you find yourself agreeing with that sentiment, then we have some bad news. In a recent interview with the Game Maker's Notebook Podcast, Todd Howard himself confirmed that originally, there were plans to make planet exploration much more of a challenge. Read on to figure out why things changed, and if there is any chance of such a feature returning.
Starfield's Planet Exploration Was 'Nerfed' Before Launch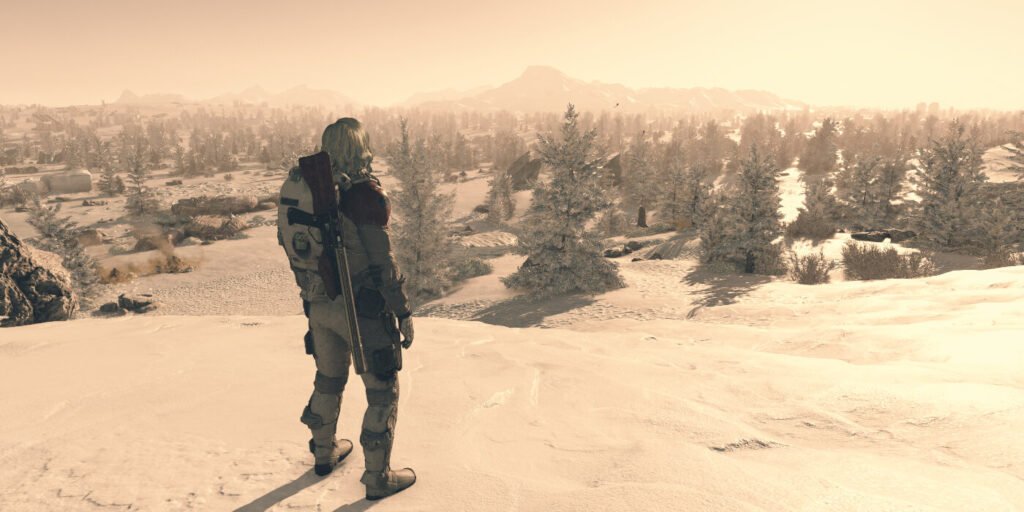 In the aforementioned interview, Todd Howard stated that the change was necessary in order to streamline the game.
The way the environmental damage works in the game on planets and on your suit, you have resistances to certain types of atmosphere effects, whether that's radiation or thermal, etc. And that was a pretty complex system, actually. It was very punitive, where you get these afflictions.

Todd Howard, The Game Maker's Notebook Podcast
In other words, Starfield's planet exploration felt far too punishing. Todd Howard continued by stating " what we did at the end of the day, and it was a complicated system for players to understand, is we just nerfed the hell out of it. It matters only a little bit. It matters more in flavor."
This is reminiscent of another massive change that Bethesda made to Starfield prior to launch. About half-way through Starfield's development, and before planet exploration had been nerfed, managing your ship's fuel was a large part of the game. Todd Howard and the rest of Bethesda decided to remove that mechanic all together, calling it a "fun-killer."
Perhaps Bethesda went too far with its nerf of Starfield's planet exploration, because it does seem lack-luster. The afflictions you now suffer from environmental conditions are minimal, and almost never result in any noticeable gameplay changes. Not all hope is lost, though. Todd Howard followed up on his earlier comments with some further details. "I'm saying it now: people play the game, you don't think about it that much. Might be something we address going forward, but that was one type of solution there."
All in all, fans can only hope that some sort of change gets made. As phenomenal as Starfield is in many aspects, planet exploration has lots of room for improvement.